Beacon Health Options (Beacon), a leader in behavioral health management, announced today that it has received full accreditation as a Managed Behavioral Health Organization (MBHO) from the National Committee for Quality Assurance (NCQA). Beacon has been an accredited NCQA MBHO since 2000.
The accreditation includes the Beacon engagement and service centers in the following locations: Latham, N.Y.; New York City; Morrisville, N.C.; Newark, N.J.; and Linthicum, Md. Valid through October 2020, the accreditation is for Beacon's commercial, Medicaid, Medicare and Marketplace lines of business.
NCQA is an independent, not-for-profit organization that accredits and certifies a wide range of MBHOs. A nationally recognized evaluation that purchasers, regulators and consumers can use to assess managed behavioral health care organizations, NCQA MBHO Accreditation evaluates how well a health plan manages all parts of its delivery system – physicians, hospitals, other providers and administrative services
NCQA MBHO Accreditation is a voluntary review process. NCQA reviews include thorough onsite and offsite evaluations conducted by a team of a physician and managed care experts. A national oversight committee of physicians and behavioral health providers analyzes the team's findings and assigns an accreditation level based on the MBHO's performance compared to NCQA standards. The NCQA grants full accreditation status to those plans whose continuous quality improvement programs as well as meet NCQA's rigorous standards.
More than 150 standard elements for quality fall under the following categories:
Quality Management and Improvement
Utilization Management
Credentialing and Re-credentialing
Members' Rights and Responsibilities
Care Coordination
"At Beacon Health Options, we strive to offer high-quality, accessible care and services to our members and clients," said Beacon Health Options Chief Medical Officer Hal Levine. "We are honored to receive another full accreditation from the NCQA. This achievement reaffirms our commitment to create a work environment that is customer-focused and values continuous improvement companywide.
"We make it our mission to provide innovative solutions for our members so they might live their lives to the fullest potential," he added. "By accepting nothing but the highest standards of quality for ourselves, we can continue to realize that mission every day."
The accredited engagement and service centers serve more than 11.5 million members, 14 health plan clients and one state client, the state of Maryland.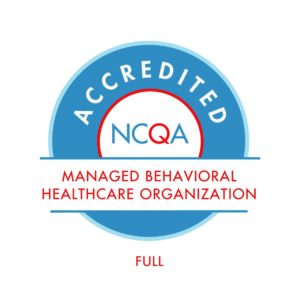 # # #