TOGETHER FOR MENTAL HEALTH
Addressing mental health symptoms early is a critical component of overall health. While 1 in 5 people will experience a mental illness during their lifetime, everyone faces challenges in life that can impact their mental health.
During Mental Health Awareness Month (and all year long), count on Beacon Health Options to provide useful information and potentially life-saving resources to help people live their lives to the fullest potential.
Crisis White Paper
The lack of a coordinated behavioral health crisis system leads many communities to rely on the system designed for medical emergencies. At best, there is a medical response with an ambulance ride to the emergency department. However, in many communities, the behavioral health component triggers an unnecessary law enforcement response, which can lead to incarceration, injury, or even death.
It doesn't have to be this way. Check out our whitepaper to learn how Beacon Health Options brings an end-to-end infrastructure with services that scale to meet unique community and individual behavioral health needs within each state.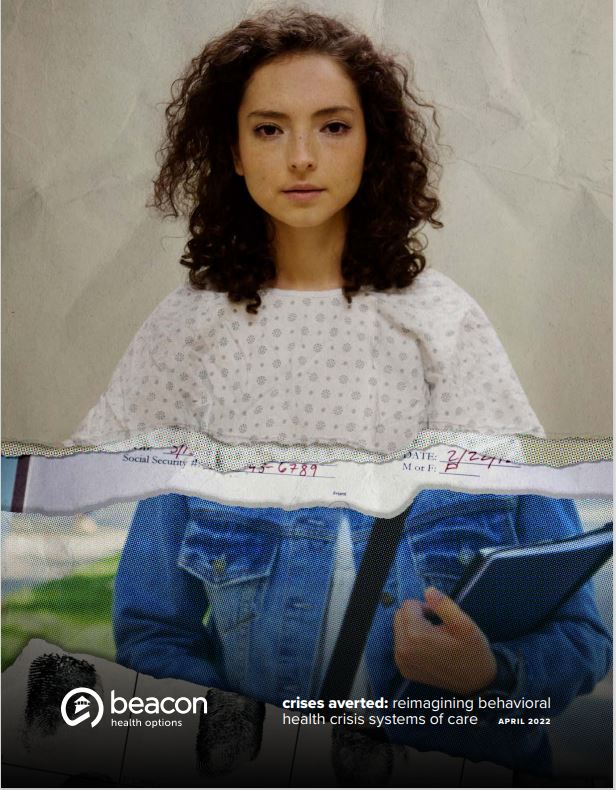 May is Mental Health Awareness Month, and with the public health crisis of COVID-19, there is no time like now to discuss the stigma associated with mental illness.
In order to increase awareness of the need for mental health assistance, especially during the COVID-19 pandemic when people are looking for connection and support, we have created educational resources for your employees.
Mental Health Awareness Month Blogs:
Overcoming stigma for better mental health
Advancing behavioral health equity – start in schools
Upcoming Events:
NAMIWalks Massachusetts | 18th Annual Walk at Artesani Park | Saturday, May 21, 2022
NAMIWalks Connecticut | Saturday, May 21 | Bushnell Park
Mental Health Resources:
4 Things you need to know -Mental Health Awareness Month 2022
May is Mental Health Month Graphic
NAMI – Mental Health Awareness Month
The White House – A Proclamation on National Mental Health Awareness Month, 2022
---